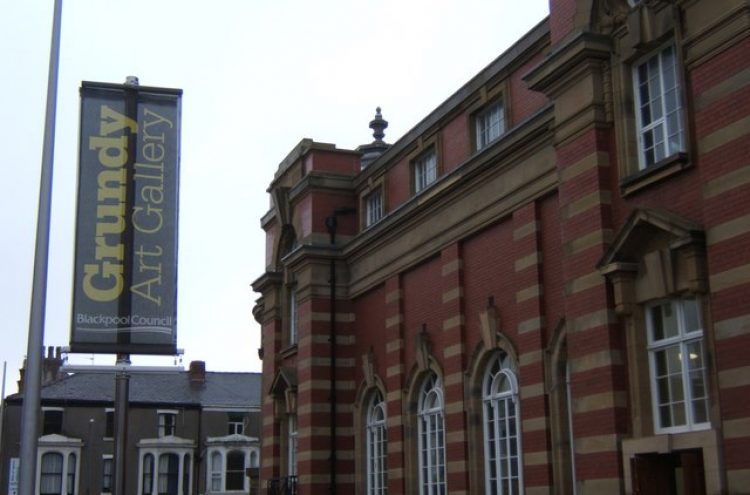 Chila Kumari Singh Burman: Blackpool Light of my Life
–
Blackpool Illuminations and Lightpool Festival are excited to announce a new light art installation by the internationally recognised artist, Chila Kumari Singh Burman. After high profile projects for Tate Britain and Covent Garden in London, the artist has now turned her sights to Blackpool and the town's Grade II listed Grundy Art Gallery.
Throughout autumn 2021, visitors will be able to delight in a riotous display of multi-coloured new light works that have been specially commissioned for the exterior of the Grundy. Brought together under the title, "Blackpool Light of My Life", the exhibition is the artist's love letter to the town which she visited regularly as a child, with Blackpool Illuminations being an abiding memory.
Describing herself as Punjabi-Liverpudlian, the artist likes to combine her Indian roots with popular culture and has produced a display that she hopes will help people feel joy at a time when such emotions may be hard to find.
Blackpool Light of My Life is a co-commission between Grundy Art Gallery, Blackpool Illuminations and Lightpool Festival, which will see works from the display being acquired by Grundy Art Gallery into its permanent collection.
Further information:
Restricted opening from Tuesday 18 May 2021 with new hours: 11.00 am – 4.00 pm, Tuesday – Saturday
This is a free exhibition
Location Grundy Art Gallery, Queen Street, Blackpool FY1 1PX
Further information 01253 478170