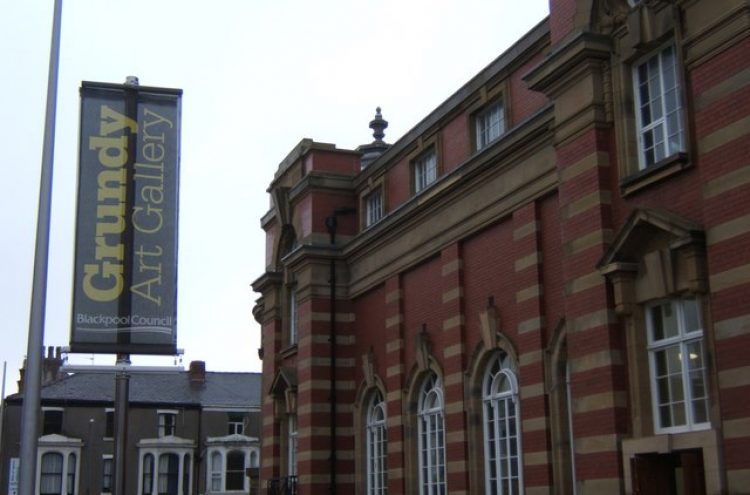 Collection Spotlight: Patti Mayor (Part 2)
–
Collection Spotlight exhibitions are an opportunity to highlight individual artists, or showcase a specific selection of works from the Grundy Art Gallery collection. In 2022, Grundy Art Gallery is marking the 150th anniversary of the birth of Patti Mayor with a Collection Spotlight exhibition dedicated to her work.
Born in Preston in 1872, Mayor studied at the Slade School of Fine Art in London, one of the most prestigious art schools at the time. With 28 paintings by her in the Grundy Art Gallery collection, alongside numerous works on paper, Patti Mayor is by far, the artist that is most represented in the collection.
Mayor's work predominantly takes the form of painted portraits of women and young girls with her mostly unnamed subjects drawn from Preston's working class population. Often featuring her subjects at work or in their domestic settings, her most celebrated work is perhaps, "The Half-timer". On loan from Harris Museum and Art Gallery for this exhibition, "The Half-timer", depicts a young girl in a shawl, a 'half-timer' who split her time between work and attending school. The painting was famously taken out of its frame and carried as part of a protest march by suffragettes and their supporters in London in 1908.
In addition to Grundy Art Gallery, Patti Mayor's work is also held in the collections of Harris Museum and Art Gallery and Gallery Oldham and together the galleries will jointly mark this significant 150 anniversary of the artist's birth.
Further information:
Open: Tuesday – Saturday 10.00am – 4.45 pm; closed Sundays and Mondays
This is a free exhibition
Location Grundy Art Gallery, Queen Street, Blackpool FY1 1PX
Further information 01253 478170