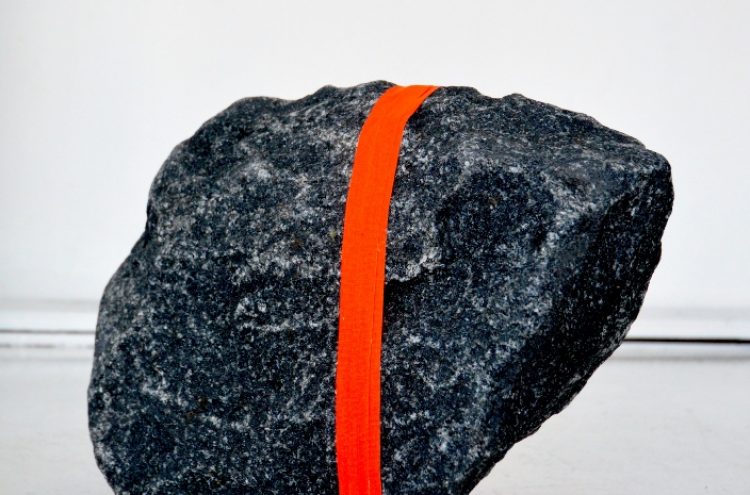 fig-futures
1 May – 26 May
fig-futures is a programme of 16, one week-long exhibitions across four venues around the UK. It follows on from fig-2, a project that exhibited 50 exhibitions in 50 weeks at the ICA Studio, Institute of Contemporary Arts, London in 2015. Each participating institution will exhibit four shows in four consecutive weeks by artists from the original fig-2 roster; building on each artist's ongoing practice and presenting exhibitions in a new and different environment. fig-futures is also a new collecting scheme, enabling artworks by each exhibiting artist to be available for acquisition into respective collections.
Exhibition events, including artists' talks and exhibition tours will take place on the final Saturday of each exhibition from 3 – 5pm.  All Welcome.
Allison Katz 
1 May – 5 May 2018
TALK AND TOUR: SATURDAY 5th MAY, 3 – 5pm.
Representing the artist's diverse practice, Allison Katz will exhibit a trilogy of works comprising painting, sculpture and print that pick up where her fig-2 presentation left off. Re-contextualising and expanding upon existing ideas and images, her project explores the mobility of motifs to travel across time, location and medium.
Amy Stephens 
8 May – 12 May 2018
TALK AND TOUR: SATURDAY 12th MAY, 3 – 5pm.
Amy Stephens will present a series of new assemblages that range from wood, metal and fabric to photography. Predominantly intuitive, her process reclaims objects and imagery from the native landscape with each material being carefully sourced, chosen and collected.
Ruth Beale 
15 May – 19 May 2018
TALK AND TOUR: SATURDAY 19th MAY, 3 – 5pm.
Ruth Beale's work considers the evocative relationships between culture, governance, social discourse and representation. Her practice includes performance, drawing, installations, film and socially-engaged processes.
Rebecca Birch:
22 May – 26 May 2018
TALK AND TOUR: SATURDAY 26th MAY, 3 – 5pm.
For fig-futures, Rebecca Birch will show Yellowing, part 1. The work is an interactive installation that investigates the politics of the surface: how we order, protect and privilege some surfaces over others, so as to obscure the instability that frequently lies beneath.
Other participating fig-futures organisations include Kettle's Yard, University of Cambridge in September 2018 with collecting partner Norwich Castle Museum & Art Gallery; The Gallery at De Montfort University, Leicester in November 2018; and Plymouth Arts Centre in March 2019 with collecting partner The Box, Plymouth.
Further information:
Opening times Tuesday to Saturday 10 am to 5.00 pm; closed Sundays and Mondays; Bank Holidays, 11am – 4pm.
Location Grundy Art Gallery, Queen Street, Blackpool FY1 1PX.
This is a free exhibition
Further information 01253 478170