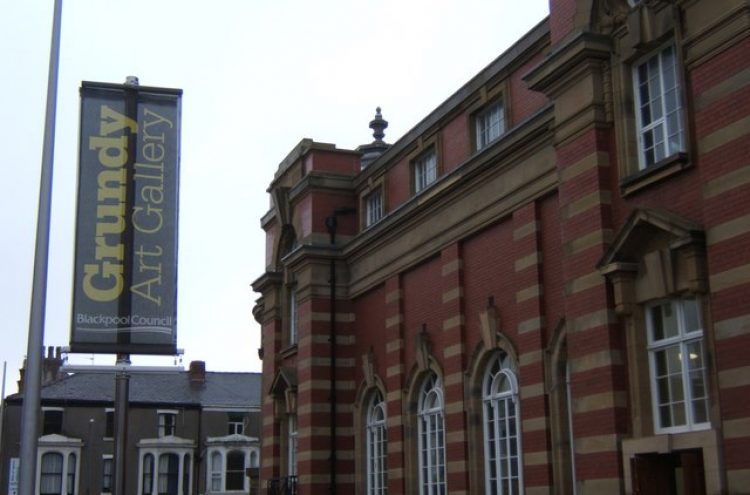 Forecourt Commission: Brendan Bunting, Blackpool
–
The Grundy Art Gallery Forecourt Commission is an ongoing programme of works commissioned specifically for presentation on the exterior glass panels of Grundy's forecourt. The next forecourt commission will present BLACKpool; new work by Blackpool based artist and Youth Worker Brendan Bunting.
Bunting uses techniques such as collage and frottage to illustrate his story telling, exploring identity, community and history. This new work reflects on life growing up, mixed raced in Blackpool.
Created for Black History Month, this work will be the starting point for a series of workshops with young people in the town that will explore race and identity. These workshops will be delivered through a partnership between Grundy Art Gallery, the Resilience Revolution and Brendan Bunting.
Further information:
Restricted opening from Tuesday 18 May 2021 with new hours: 11.00 am – 4.00 pm, Tuesday – Saturday
This is a free exhibition
Location Grundy Art Gallery, Queen Street, Blackpool FY1 1PX
Further information 01253 478170