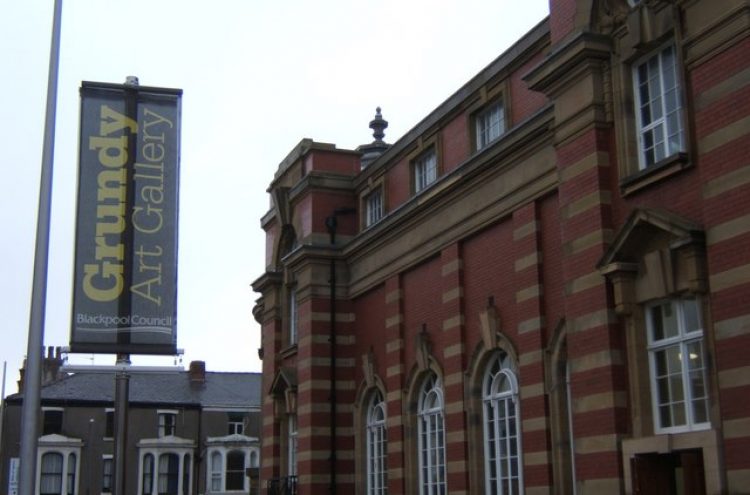 Lubaina Himid: The Mourning Kangas
–
Alongside the new work produced by the REMOTE WORK commissioned artists, Grundy Art Gallery will also present, new and as yet unseen paintings by North West based, Turner Prize winner Lubaina Himid. This new body of work entitled, The Mourning Kangas was also made during the UK's first lockdown period.
Separate to the REMOTE WORK commissioning process, but linked through its  lockdown genesis, Himid's The Mourning Kangas shows the artist's ongoing interest in the visual language and communicative power of kangas; colourful patterned fabrics worn by people, mostly women, all over east Africa. In this latest series of kanga paintings, iconography recurrent in her work is joined by motifs such as a cage and a speed camera; imagery that speak to limits and containment and of the times in which the works were made.
Winning the Turner Prize in 2017, Himid is an internationally recognised artist based in Preston who has strong links to the region and to Blackpool in particular; Blackpool being the first place in the UK that Himid lived after leaving Zanzibar; the place of her birth. Lubaina Himid's 2019 acrylic and canvas work Crown has also recently been acquired into the Grundy Art Gallery's permanent collection as a gift from Contemporary Art Society (2020/21) and will also be on display at Grundy Art Gallery as part the Spring Programme.
Further information:
Restricted opening from Tuesday 18 May 2021 with new hours: 11.00 am – 4.00 pm, Tuesday – Saturday
Location Grundy Art Gallery, Queen Street, Blackpool FY1 1PX
Further information 01253 478170
This is a free exhibition