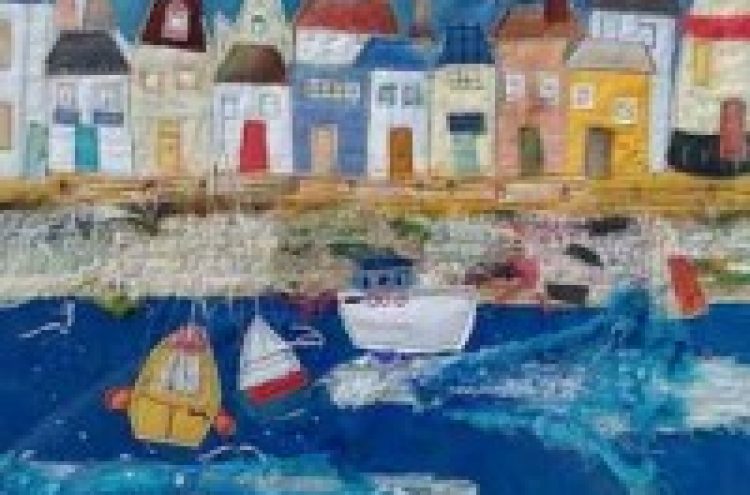 Ten Plus @ Salford
29 April – 5 September 2017
An exhibition of contemporary textile art by northern based collective Ten Plus Textiles. The work includes hand and machine embroidery, needle felting, quilting, beadwork, patchwork, weaving and 3D pieces. Rich, luxurious and ornate in texture and colour, the pieces on display represent a fusion of traditional textile methods with original and inventive ideas and creations.
Ten Plus Textiles was founded 25 years ago to work together and promote an appreciation of textiles in all its forms and now has 16 members working with fabrics and fibres in different ways. The group's work has been exhibited widely through the North West and as far a field as London and Dublin.
Meet the Artists!
Sunday 16 July, 1.00-3.00pm, North Gallery
A chance  to chat to some of the artists from 10+ Textiles about their work, inspirations and techniques. View full event.
Caption: Liliane Taylor, 200 x 150
Further information
Opening hours Monday – Friday 10.00am – 4.45pm. Saturdays and Sundays 1.00pm – 5.00pm
Location: Peel Park, The Crescent, Salford M5 4WU
The museum is located next to Salford University and is approximately a 20 minute walk from central Manchester, via Chapel Street to the crescent
Contact tel 0161 745 9490
Admission free
http://www.salfordcommunityleisure.co.uk/culture/salford-museum-and-art-gallery/exhibitions