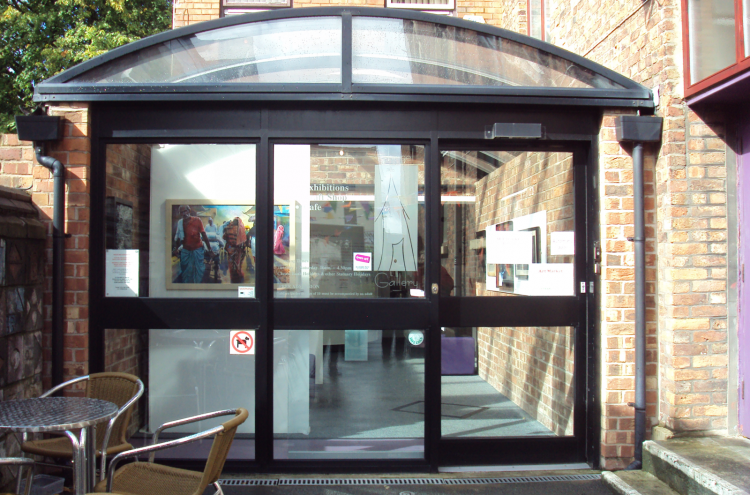 Chapel Gallery, Ormskirk
The Chapel Gallery is West Lancashire Borough Council's public arts facility. Its diverse programme includes internationally regarded artists, such as David Hockney and Peter Blake, while bringing innovative contemporary art and craft from across the UK to the region, and supporting local artists in the development of their careers.
Current exhibitions include:
Collette Bain 11 April – 7 July 2018
Colette brings together a menagerie of fantastical creatures for this showcase exhibition.
Most, if not all, of her pieces are portraits in some way, with many anthropomorphised through the introduction of human clothing and features.
She's fascinated by the way in which we see ourselves in other animals, often using them to represent different qualities, both good and bad.
The Outside Room 14 April – 30 June 2018
Themes of home, the everyday and the cycle of life are explored in this multi-disciplinary exhibition by Anna Ketskemety.
Here the gallery space is reimagined as a garden room, enter this immersive installation, constructed with painting, sculpture and sound, and like the figures Anna represents in the micro-worlds of her paintings – figures that appear tiny in their surroundings – visitors become players in the life-size scene of the gallery itself.
Brick Flicks 21 April – 7 July
From Wayne's World to West Side Story, The Matrix to Mary Poppins, Brick Flicks is an exhibition of framed images that re-imagine some of the most iconic movie posters. All recreated by Warren Elsmore, the well-known artist, in LEGO® bricks. A great family show!
Further information:
Opening hours: Tuesday – Saturday  10.00 am – 16.30 pm;  closed Monday, Sunday & all Bank Holidays
Free admission
Location Chapel Gallery, St Helens Road, Ormskirk, Lancashire L39 4QR.
Getting there: By Train: to Ormskirk – head towards Ormskirk Bus Station, cross on to St. Helen's Road at the cycle shop and follow to old chapel (approx. 5 mins); By Bus: to Ormskirk – cross on to St. Helen's Road at the cycle shop and follow to old chapel (approx. 2 mins); By Car – click here for directions
Further information Tel: 01695 571328