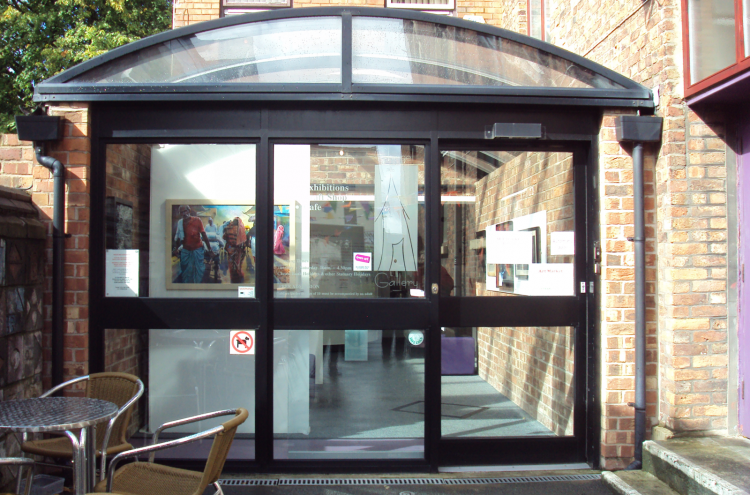 Chapel Gallery, Ormskirk
The Chapel Gallery is West Lancashire Borough Council's public arts facility. Its diverse programme includes internationally regarded artists, such as David Hockney and Peter Blake, while bringing innovative contemporary art and craft from across the UK to the region, and supporting local artists in the development of their careers.
Current exhibitions include:
Opening The Gates 6 October 2018 – 19 January 2019
Set against a backdrop of the First World War, Opening the Gates is an exhibition that tells the story of ordinary women in West Lancashire who were thrust into occupations previously occupied by men and how, ultimately this, combined with Suffrage, led to women gaining the vote.
The exhibition focuses on women such as, Ellen Preece, who was killed working in a munitions factory, Suffragist Harriet Mahood, who was a West Lancashire resident and the Hutton sisters, who as well as being the daughters of the of the Ormskirk Advertiser's editor also played important roles in the war both home and abroad.
This exhibition illuminates local heritage through archive photographs, letters, newspapers and objects from this period in history. It brings alive the heritage of local women who had active roles during the First World War, such as those who served abroad as nursing and army auxiliaries demonstrating their contribution to the war effort, and their bravery.
Further information:
Opening hours: Tuesday – Saturday  10.00 am – 16.30 pm;  closed Monday, Sunday & all Bank Holidays
Free admission
Location Chapel Gallery, St Helens Road, Ormskirk, Lancashire L39 4QR.
Getting there: By Train: to Ormskirk – head towards Ormskirk Bus Station, cross on to St. Helen's Road at the cycle shop and follow to old chapel (approx. 5 mins); By Bus: to Ormskirk – cross on to St. Helen's Road at the cycle shop and follow to old chapel (approx. 2 mins); By Car – click here for directions
Further information Tel: 01695 571328