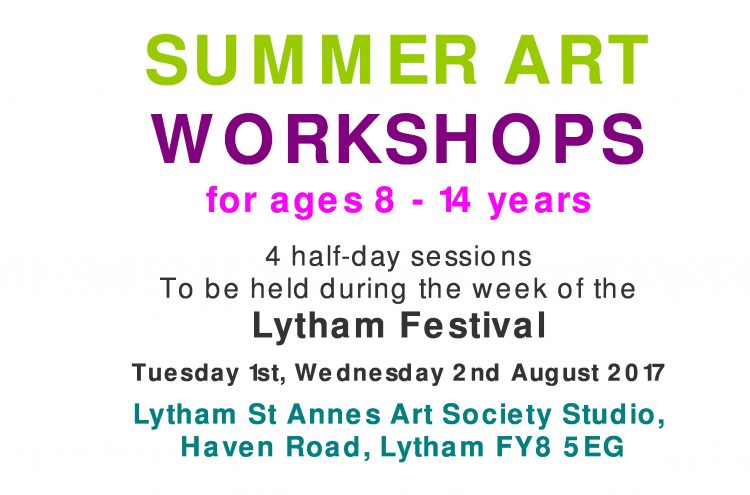 Children's Summer Art Workshops in Lytham
Members of the  Young Arts team have organised a series of Summer Art Workshops to be held during the week of the Lytham Festival.
Aimed at ages 8 – 14 years, there will be four half-day sessions, 1 – 2 August, at the Lytham St Annes Art Society Studio, Haven Road, Lytham FY8 5EG.
The 4 half-day workshops [10am-12noon and 1.30pm-3.30pm] will be led by local artist Christine Stringfellow [circles of light-fylde]  The theme this year will be to create a map of some of Fylde's most iconic buildings under the heading CH.ARTING.  The final afternoon is a free exhibition of the work done and the chance to talk to the artist and also to create possible additions from our visitors.
Each session costs £3 to cover the cost of art materials. Booking is essential; please contact Christina, tel: 01253 739368 or email: fyldedfas@gmail.com.