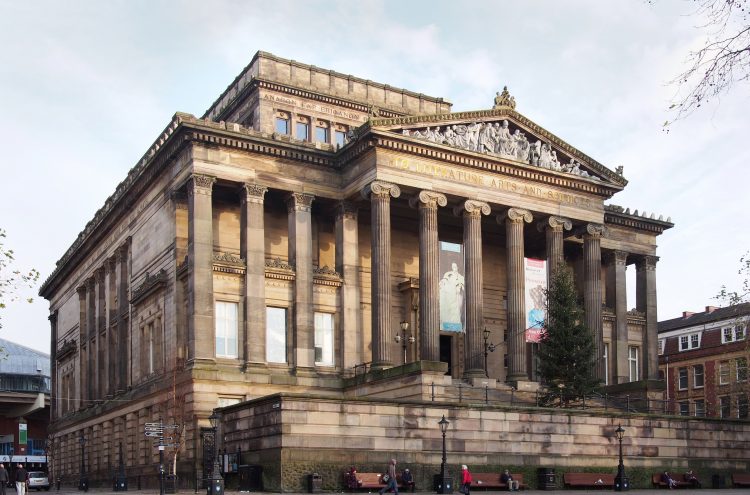 The Artful Line: Drawings from the Harris Collection and The Courtauld Gallery
15 February – 15 July 2020
A drawing can be a first thought rapidly sketched, a complex work made in preparation for a finished composition, or an independent artwork.
It can also be a record of how we see the world, or a visualisation of the artist's imagination.
The Artful Line brings together for the first time a selection of works from the Harris and The Courtauld Gallery to examine drawing in all its forms. Featuring works from the 17th century to the present day, the exhibition includes drawings by Angelica Kauffman, William Blake, Dante Gabriel Rossetti, Frank Auerbach and Deanna Petherbridge. Each drawing offers a unique insight into the mind of the artist and the process of making art.
The exhibition is part of an ongoing project with The Courtauld Gallery that celebrates our shared heritage with Courtaulds textiles. This year marks the 40th anniversary of the closure of the factory in Preston.
Preston artists Gavin Renshaw, Kathryn Poole and Anita George have made new work for the exhibition inspired by the history of the site, now Red Scar Business Park, and the people who worked there.
A virtual version of this exhibition is available here.
Further information:
Opening times: Monday – Saturday 9.00 am – 5.00 pm
Free admission
Location: Market Square, Preston, Lancashire PR1 2PP
The museum is a short walk from Preston bus and train stations
Contact Tel 01772 258248. Email: harris.museum@preston.gov.uk
http://www.harrismuseum.org.uk/