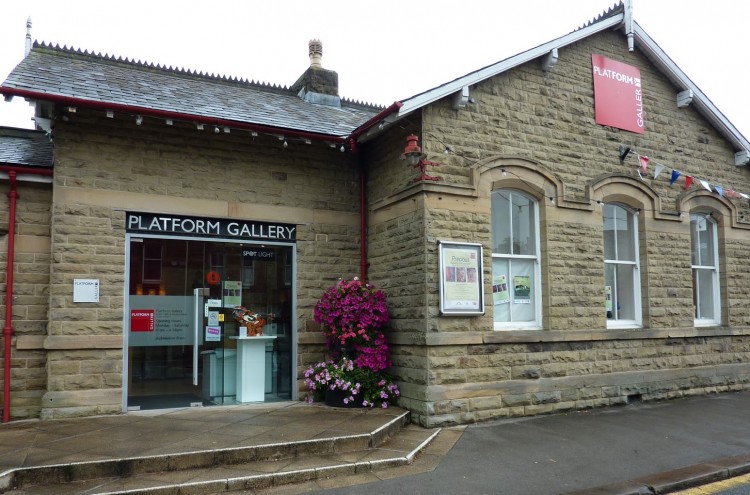 Platform Gallery Arts & Crafts
The Platform Gallery in Clitheroe showcases art and craft, featuring local and nationally renowned artists. Exhibits focus on contemporary crafts, including textiles, glassware, ceramics, jewellery, papier mache, furniture, baskets and prints. Craft workshops are held in the education room.
Most items are available for sale.
The Gallery also organises occasional exhibitions:
Inprint – 13 July – 21 September 2019
An exhibition which demonstrates the wide range of styles in Printmaking, from the traditional to the innovative. Established artists who are experts in their respective areas of print are coming together in this inspiring collaboration.
Further information:
Opening hours: Monday – Friday:  10.00 am – 5.00 pm;  Saturday: 10.00 am – 4.30 pm; Sundays: 11:00 am – 4:00 pm, from 3rd May – 6th September; closed all Bank Holidays
Free admission
Location Platform Gallery, Station Road, Clitheroe, Lancs BB7 2JT
Directions: Car – Junction 8 off the M65 – follow signs to Clitheroe A671 (A59) – disabled parking is available in Booths supermarket car park – long stay parking is available on Chester Ave, behind the rail interchange; Train to Clitheroe – Manchester Victoria, Bolton, Blackburn direct to Clitheroe
Further information: Tel. 01200 425566