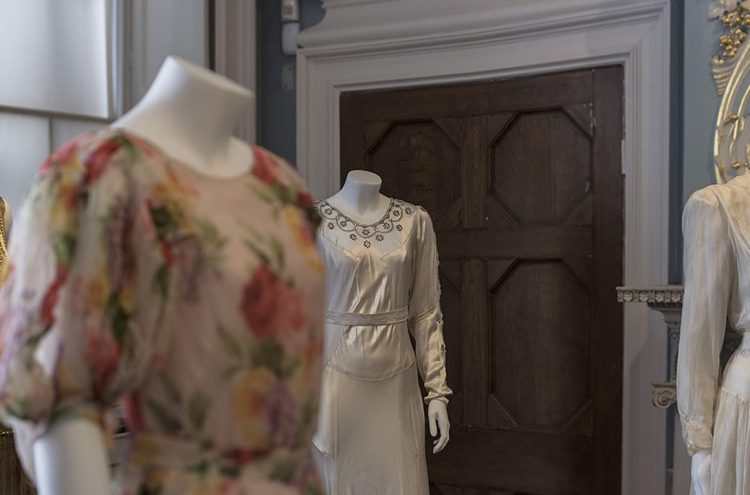 Manchester Gallery of Costume
Manchester's Gallery of Costume at Platt Hall has one of the largest British collections of fashion and clothing. Located two miles south of the city centre. The Gallery of Costume was founded in 1947 when Manchester acquired the large private collection of costume which Drs Willet and Phillis Cunnington had amassed during the 1930s, and which concentrated on middling and ordinary dress. The 19th century holding, including a large archive and library of fashion related material, was particularly significant, forming the nucleus of the collections even today.
Beginning with the stewardship of Anne Buck in 1947, a succession of curators has ensured that the strengths of the collections have been built upon in such areas as sportswear and occupational dress, whilst the breadth has been considerably expanded so that we have a wealth of representative material from 1600 onwards, including the Filmer collection of early 17th century dress. There is also a fine selection of 18th century women's clothing with over 100 dresses, and an excellent collection of children's costume. Menswear too has been a priority, as has Manchester-labelled clothing.
More recently the Gallery has concentrated on increasing its holding of top-end couture to complement the more mainstream or high-street pieces, ranging from Schiaparelli and Chanel to McQueen and Westwood. A Collecting Cultures grant from the Heritage Lottery Fund is currently assisting with the purchase of some seminal couture pieces.
Platt Hall Inbetween is a project to explore what the next chapter in this small piece of Manchester history might be. While the costume collection undergoes conservation prior to re-location to better storage and a new space at Manchester Art Gallery, we are working with a range of partners to reconnect the Hall with its local neighbourhood. We're hosting conversations, explorations and investigations – researching the history of the area, exploring the Gallery's wider collections to decide what should be here in the future, and finding out more about what people really want and need to make life better in this part of the city.
Further information
Opening times Monday-Friday 1-5 pm; Saturday and Sunday 10 am-5 pm
Location Manchester Gallery of Costume, Platt Hall, Rusholme, Manchester M14 5LL
This is a free exhibition
Further information 0161 245 7245
http://manchesterartgallery.org/collections/our-collections/costume/