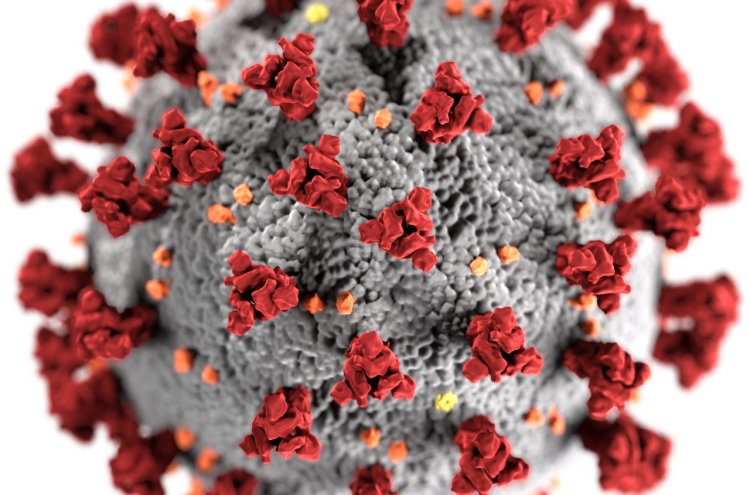 Arts While Isolating
We may not be able to leave our homes at the moment, and our galleries and theatres may be shut but many organisations are offering free online access to art lectures, virtual tours of galleries and gardens,  opera and drama. Below is a list of such events – we'll  add to it as we become aware of further events.
The Arts Society Connected: In April 2020 The Arts Society launched Connected, a new community website which aims to connect people through a shared love for the arts. It's very easy to use and on there you can join any fo the various forums and chat to members from other Societies, read blogs and, most excitingly, watch Lectures At Home a series of talks by TAS accredited lecturers. The first provides an insight into Las Meninas by Velazquez from lecturer Dr. Jacqueline Cockburn – filmed at home.
Other Lectures At Home include:
Quizzes
The Guardian newspaper is currently running a daily art quiz set by national and regional galleries. museums, galleries and heritage sites around the UK, which are closed due to coronavirus. It is brought to you in collaboration with Art UK, the online home for the UK's public art collections, showing art from more than 3,000 venues and by 45,000 artists. A great way to test your knowledge.
Theatre, Opera, Music & Dance
A good place to start is the BBC Arts site Culture in Quarantine. Here you can find links to theatre, Shakespeare, opera, music, books, visual arts, dance, cinema and lots more.
Another useful resource is What's On Stage which claims to be a guide that will keep you up-to-date on accessing theatre online (often for free), along with fun stagey features and interviews.
The Globe Theatre is releasing six of its Globe Player films for free over the next couple of months. The first is Hamlet, with Michelle Terry in the title role – available until 19 April. Other upcoming productions include;
All will all be available for free, one on rotation every two weeks.
National Theatre At Home: Every Thursday the National Theatre are screening one of their productions from the NT Live archive on YouTube for free. If you miss the first broadcast the production remains online on YouTube for a week or so:
Royal Shakespeare, Company Culture in Quarantine: The RSC will be broadcasting six plays between now and September via the BBC. All six are now on iPlayer and will be broadcast on BBC 4 – dates to be announced:
Dates have yet to be announced; please keep checking the RSC website.
Gylndebourne Open House: Beginning 24 May at 5.00pm each Sunday, enjoy world-class opera in your living room for free:
Matthew Bourne productions on TV
The Royal Opera House: The ROH have created a programme of curated online broadcasts, musical masterclasses and cultural insights that get under the skin of both ballet and opera and offer everyone a unique look behind the scenes at one of the world's most famous cultural institutions.
This will include the following productions offered on demand and for free via the ROH's YouTube channel – click here for access (older productions are still available):
Grand Theatre, Blackpool has launched a brand-new YouTube channel, At Home With You, offering exclusive content, aimed at both adults and children.
Musicals
The Shows Must Go On – full length performances of Andrew Lloyd Webber musicals, every Friday at 7.00 pm; available for 48 hours:
Films
Art Fund: The Art Fund is offering some short films on:
The Royal Academy of Arts: A number of videos are available:
Online series
Instant Expert, from The Arts Society, is a series of factual units by experts in their field. The following units are currently available:
Virtual Tours of Art Galleries, Museums & Gardens
BBC Arts' Culture in Quarantine is holding an event called #MuseumFromHome which will take place on Thursday, 30 April. The event will be a whole day of content on social media, TV and radio focusing on the UK's museums. Anyone can join in. By using the hashtag #MuseumFromHome on Twitter, Facebook, Instagram and other social media platforms, you can make sure that your content will be available to the BBC to be promoted to a wide audience. The BBC will endeavour to highlight as much of this content as possible across its platforms throughout the day.
Google Arts & Culture is an online platform through which you can access high-resolution images of artworks housed in partner galleries and museums:
According to Wikipedia, the platform now features more than 32,000 artworks from 46 museums, and image acquisition is underway at the remaining partner museums. Several educational tools are also available. There is lots to explore and discover.
The Guardian: offers 10 of the world's best virtual museum and art gallery tours:
The Harris, Preston; Virtual Tour.
The i newspaper has compiled a list of what it calls '50 virtual days out during coronavirus lockdown, from online art galleries to the modern wonders of the world'. This extensive list offers tours of lots of UK Galleries, as well as those in major international cities; Structures such as the Colosseum, Acropolis, Angkor Wat, etc; and Nature – various National Parks from a round the world.
Gardens
Virtual Chelsea: 18 – 23 May. The RHS is working with its partners to bring the very best of gardens, plants and products. Well-known garden designers, florists and gardening personalities share new videos and articles with top design tips, favourite planting combinations and gardening trends.
National Garden Scheme: garden owners are working to bring the gardens to life for you with virtual garden visits, gardening tips and stories.
House Beautiful: offers virtual tours of five gardens: