Dickens, Lawrence & Zhivago: David Lean's Art of Cinema
Wednesday 3 March 2021
Neil Faulkner
Because of COVID-19 restrictions, this lecture will be available via Zoom only.
The lecture notes leaflet can be downloaded here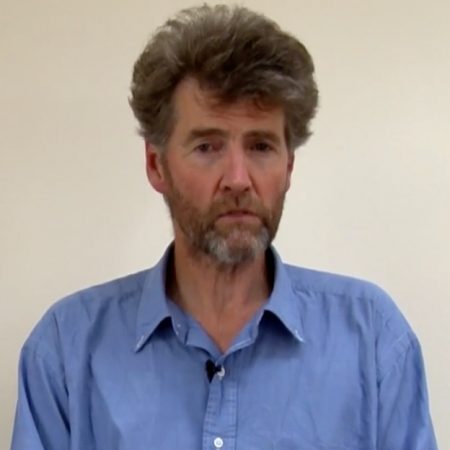 Educated at King's College Cambridge and Institute of Archaeology UCL, Neil Faulkner works as lecturer, writer, archaeologist and occasional broadcaster. He is also a Research Fellow at the University of Bristol and Editor of Military History Monthly. Neil is Director of the Sedgeford Historical and Archaeological Research Project and Director of the Great Arab Revolt Project. He is also the author of The Decline and Fall of Roman Britain, Apocalypse, Hidden Treasure, Rome: Empire of the Eagles, and The Ancient Greek Olympics: a visitor's guide – and of the forthcoming Lawrence of Arabia's War. His major TV appearances include Channel 4's Time Team, BBC2's Timewatch, Channel Five's Boudica Revealed and Sky Atlantic's The British.
Cinematic images are modern art forms. In the 'golden age' of cinema – before the development of CGI technology – film-makers had to construct sets to represent landscapes, townscapes, and interiors. Sometimes they used paintings and photographs, sometimes they built scale models, sometimes they constructed full-size replicas. In each case, they created an art installation they then captured in celluloid images.
Drawing on new insights from the archaeology of cinema, this lecture will use the films of renowned British director David Lean to explore the art of cinema. How do the 'artists' – in this case formed of large collaborative teams (directors, screenwriters, production designers, costume designers, camera crews, fixers, etc) – choose locations, construct sets, dress actors, and, more generally, 'imagine' the world they seek to represent? How much is authentic, and how much preconception and prejudice? What are the influences on the way the cinema depicts the world?
Caption: Cropped screenshot from the trailer for the 1965 film Doctor Zhivago; Public Domain
Further reading and films
Films:
Brief Encounter 1945
Great Expectations 1946
Oliver 1948
Lawrence of Arabia 1962
Doctor Zhivago 1965
Ryan's Daughter 1970

􏰬􏰊􏰭􏱂􏱆􏰯􏰌 􏰿􏰅􏰎􏰄􏰘