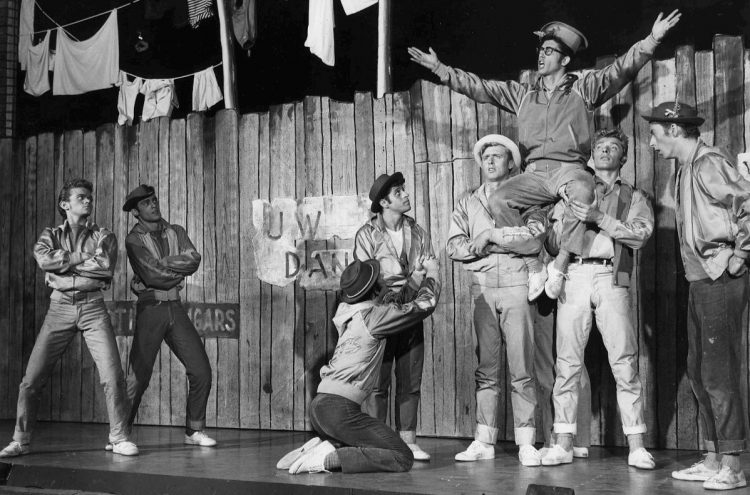 A Tale of Two Cities: London and New York on the Musical Stage
Wednesday 6 July 2022 at 2.00 pm at the Lowther Pavilion. Members can also watch via Zoom. Guests may attend the lecture – £8 pp (pay on door)
The lecture notes leaflet can be downloaded/printed

here
John Snelson
This is John Snelson's first visit to The Arts Society Fylde. John has been fascinated by musicals all his life and is now a leading expert in British musical theatre (the subject of his PhD). His publications include Andrew Lloyd Webber (Yale University Press) and chapters in many authoritative reference works. He is especially known for exploring musicals – British and American – in the light of not just the music and the stage, but society and culture to reveal what makes them so appealing, enduring and important. He is well known as a writer and speaker on all aspects of the lyric stage – musicals, opera, ballet – and has written many programme articles for leading companies in the UK and abroad. John has given talks for, among others, the Royal Opera House, English National Opera, the Garsington and Glyndebourne festivals and for BBC radio. For 20 years he worked for the Royal Opera House. He currently lectures at Goldsmiths, University of London, and is completing a book on British musical theatre for Bloomsbury Publishing.
His lecture, A Tale of Two Cities: London and New York on the Musical Stage, will look at how musicals evolved in two great cities: London and New York, so similar and so different in equal measure. With Soho and Times Square as the ultimate destinations, it will explores the metropolitan world from the perspective of the musical theatre stage, taking in ganglands and society haunts, the suburbs and the centres of power. West Side Story, Guys and Dolls, Sweeney Todd and Oliver! are only a few of the familiar shows that have put London and New York centre stage. So what do metropolitan musicals reveal about the real cities and the characters who live in them? Answers are frequently colourful, often unexpected, but always delivered through distinctive characters, striking images and memorable music.
This lecture uses audio and video examples; demonstration from the piano included where society facilities allow and for online lectures.
Caption: Photo of the "Gee, Officer Krupke" segment of West Side Story by the Jets, 1957, Broadway. Public Domain