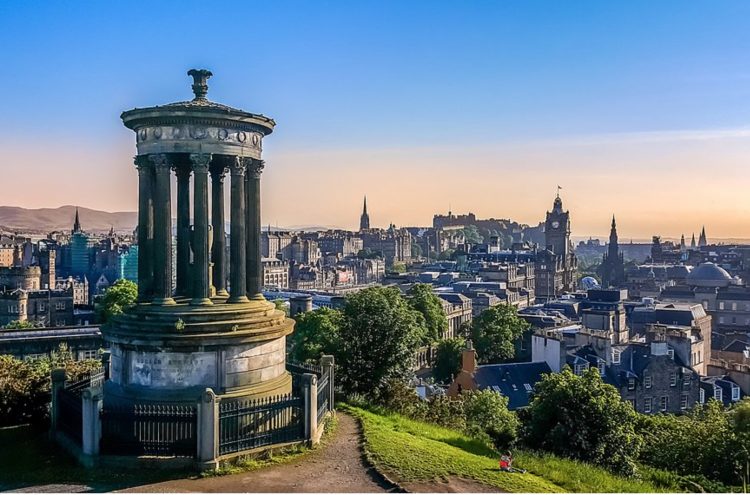 Discovering the Edinburgh Festival
Wednesday 5 July 2023 at 2.00 pm at the Lowther Pavilion.  Guests may attend the lecture – £10 pp (pay on door)
The lecture notes leaflet can be downloaded/printed

here
Mark Fisher
Mark Fisher is a freelance theatre critic and feature writer based in Edinburgh and has written about theatre since the late-1980s. He is a theatre critic for The Guardian, a former editor of The List magazine and a contributor to publications all over the world. He has run criticism workshops at schools, universities and theatres all over the UK as well as giving sessions as far afield as Malta, Brazil and Chile. His online workshops have attracted participants from South Africa, Canada, Singapore, the USA, Germany, Italy, Ireland and the UK. He is the co-editor of the play anthology Made in Scotland (1995), and the author of The Edinburgh Fringe Survival Guide (2012) and How to Write About Theatre (2015) – all Bloomsbury Methuen Drama. He is also editor of The XTC Bumper Book of Fun for Boys and Girls (2017) and What Do You Call That Noise? An XTC Discovery Book (2019), both Mark Fisher Ltd.
Further information is available via Mark's website.
For the old hand as much as the first-time visitor, the Edinburgh festivals can be overwhelming. Running alongside each other in August are the Edinburgh International Festival, the Edinburgh Festival Fringe, the Edinburgh International Book Festival, the Edinburgh Art Festival and the Royal Edinburgh Military Tattoo. Together they form the world's largest arts festival. Mark Fisher, author of The Edinburgh Fringe Survival Guide, describes how this great cultural phenomenon came to be – and how to make sense of it when you arrive.
Caption: Skyline of the city of Edinburgh in Scotland, Andrew Colin, CC BY 2.0 , via Wikimedia Commons