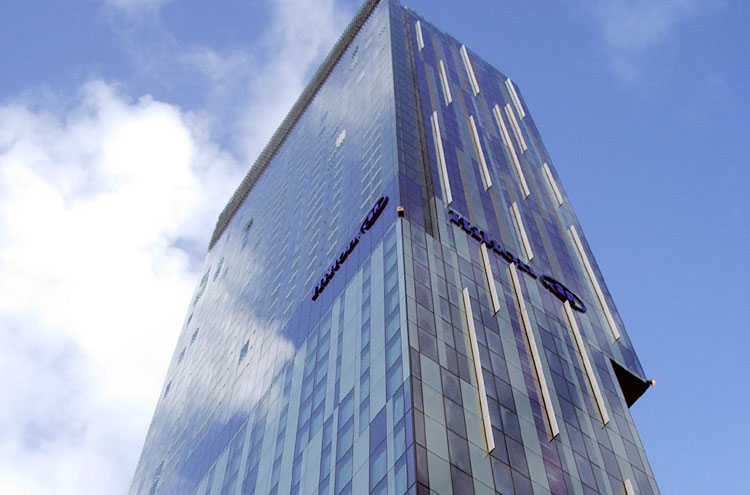 The Manchester Museum And The Lowry Salford
Oct 2010
Am: Visit to Manchester Museum exhibition 'China: Journey to the East'
Pm: Visit to the L.S. Lowry Collection in Salford.
This trip was specially arranged to complement both our October lecture, 'The Chinese Gentleman as Collector and Connoisseur,' and the Special Interest Day on  L. S. Lowry at Wrea Green on 10th November 2010.
On Wednesday, 20th October 2010, an enthusiastic 43 members of Fylde DFAS travelled to Manchester for the day.
We arrived at the Manchester Museum just after 10.40a.m.and the majority went immediately for coffee etc in the excellent café on the ground floor of the Museum.     Completely refreshed we proceeded to the China Exhibition also conveniently situated on the ground floor.
The exhibition had some absolutely fantastic objects from the British Museum on show.    These included some of the world's earliest porcelain to shadow puppets, afterlife jam tarts and a pillow wishing everlasting peace.   (This was a hard block of shaped wood and most of us thought we would be very lucky to get any sleep at all if we had used it!)
Some of the objects on display were 3,000 years old and were in excellent condition. All the items on display were very comprehensively labelled although the majority of us would have appreciated them larger and more accessible.
Having viewed the China Exhibition we had time to explore some of the other excellent departments in this small museum i.e. Ancient Egypt, Pre-historic Life and the Manchester Gallery, many expressing the intention to visit again.
At lunchtime we then returned to our coach and soon arrived at The Lowry, Salford.   After lunch we were able to view the 20 minute film of L.S. Lowry's life which showed a fascinating glimpse into his life.   This talented man appeared to have lead a very sheltered and quite sad, lonely life which in the long years up to his mother's death, totally revolved around the person who never appreciated his art.   We all enjoyed the talk then given by a member of the Lowry Exhibition staff.   We moved through the different galleries whilst he gave an extremely interesting descriptive interpretation of various paintings on display.   I think we all really enjoyed this talk which had been advertised as a 10 minute talk but actually lasted 35 minutes.  Much appreciated.
Before departing for home some of your members managed to fit in a little shopping at the Lowry Outlet centre, visited the Imperial War Museum North (just across the Manchester Ship Canal) or just relaxed with a coffee break before the journey home.
I think we all had an interesting, enjoyable day out and I would like to thank everyone who participated and I look forward to seeing you on our next excursion.
Christine Cockburn
Visits Coordinator
Useful Links
The Manchester Museum Exhibition
Our thanks to Christine for organising this enjoyable and interesting visit