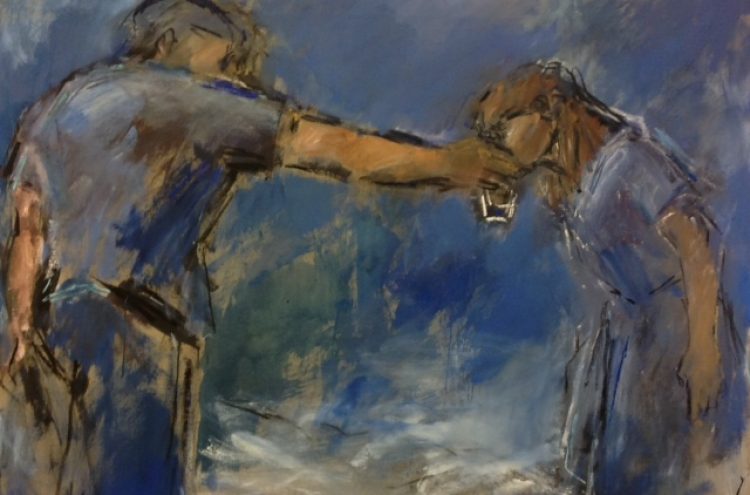 Seven Acts of Mercy
Wednesday 2 May 2018
Ghislaine Howard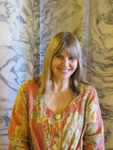 Ghislaine Howard is a painter of national reputation, named as a Woman of The Year 2008 for her contribution to art and society. She has published and exhibited widely, has had work in the Royal Collection and has had solo exhibitions at many prestigious venues including Manchester Art Gallery, Canterbury Cathedral and Imperial War Museum North.  An associate lecturer at Manchester Metropolitan University, she has lectured to a broad spectrum of people at her studio gallery or at more public venues such as cathedrals, art galleries and other institutions.
Please see Ghislaine's website for more information.  Ghislaine is also on Twitter
This lecture will give a unique opportunity to gain insight into Ghislaine's engagement with a challenging subject that will result in a major exhibition in 2019.
In 2010, Ghislaine saw two small medieval paintings in Madrid relating to the Seven Acts of Mercy. So began a commitment to work towards producing seven large ambitious oil paintings on that theme, some are finished; others still in formation.
Though Christian in origin, the Seven Acts represent values that are found at the heart of all the world's major religions and form the basis of any decent, civilised community. They are: feed the hungry; visit the sick; give drink to the thirsty; clothe the naked; shelter the homeless; visit the imprisoned and bury the dead.
Caption: Study for Give Drink to the Thirsty, Ghislaine Howard
Suggested further reading
The notes for this lecture can be downloaded and printed here.
Below are some photos of this lecture.