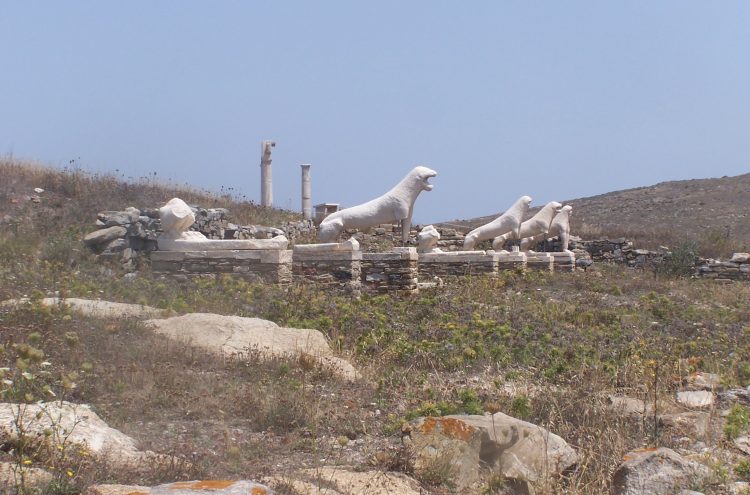 Classical Greece & Islands of the Aegean: Cruise
7 – 15 October 2019
A Greek Island cruise has been planned for our 2019 European cultural tour. The nine-day cruise is with Voyages to Antiquity, on a small ship with 350 passengers. Flying from Manchester to Athens, passengers will embark the Aegean Odyssey in Piraeus. From there the ship will visit Santorini, Crete, Karpathos, Rhodes, Nisyros, Delos and Mykonos.
Cost is from £1,650 per person with a 10% discount on special group fares. The price includes  flights, transfers, cabin accommodation, all meals on board ship, all excursions, gratuities,  wine with dinner, and accredited lecturers of The Arts Society and guest speakers. Fylde member and lecturer Hugh Ellwood will be a guest speaker.
Further information is available from voyagestoantiquity.com. To book or enquire please call 01865 302550 quoting FYLDE19.
Caption: Terrace of the Lions in Delos