From Peasants to Czars: a portrait of 19th century Russia
Wednesday 4 March 2020
Please note that this lecture replaces the previously advertised lecture Provenance Matters: The Mass Faking of the Russian Avant Garde on the World Art Market 2000 – 2018 by James Butterwick.
Brian Healey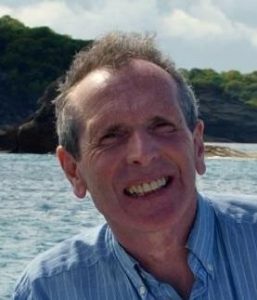 A popular lecturer at The Arts Society Fylde, Brian Healey was a senior modern languages teacher in an independent grammar school for many years, and has also enjoyed a successful parallel career since the 1980s as a professional artist and interior designer. Since 2006 he has been regularly appointed to a number of prestigious ocean and river cruise lines, either as resident artist, guest lecturer on art history or as destination speaker for more than 40 countries. Most recently this work has successfully extended to art guiding through important towns and museums in France, Belgium, Holland and Spain
Up until the early 19th century Russian painting consisted almost entirely of academic styles and subject matter dominated by the west, Paris in particular. Artists such as Alexey Venetsianov, encouraged by Czar Nicholas I's promotion of 'national trends' began to change the focus towards more home grown themes, such as the status of the Russian peasant.
Already by mid century the class system and village structure, dominated by landowner and the orthodox church was under more critical scrutiny, led by artists such as Vasily Perov, but it wasn't until the pioneering work of the group known as 'The Wanderers' that Russian society was put more fully under the microscope. By then the serfs had been liberated, in many cases ill-equipped to deal with the challenges of their new found freedom, as were their masters who suddenly found themselves with vast estates and a much reduced workforce.
This lecture reveals the fascinating insight into this moving story afforded by the paintings of more than a dozen superb artists, yet whose work is still relatively unknown in the West.
Caption: The Hunters at Rest, by Vasily Perov (Public Domain)
The lecture notes leaflet can be downloaded 

here
Suggested Further Reading: