What Did the Egyptians Ever Do For Bolton?
PLEASE NOTE THAT THIS LECTURE HAS BEEN POSTPONED UNTIL 2 JUNE 2021
1 April 2020
Jacqueline Hyman
Jacqueline Hyman gained textile conservation experience with the Museums' Service. She established a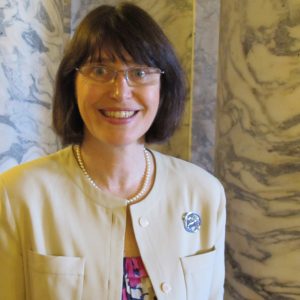 freelance studio in 1982 and became listed in ICON's Conservation Register and an accredited Conservator-Restorer. She lectures and leads study days/courses for The Arts Society, Embroiderers' Guild, Lace Guild, Antique Collectors' clubs and others. Jacqueline has appeared on Channel 4, BBC2 and the Discovery Channel.
Further information is available via Jacqueline's Textile Restoration Studio.
Bolton's connection to Egypt dates back to the 1860s when local cotton manufacturers began trading with cotton merchants in Alexandria. Annie Barlow, a mill owner's daughter, had a chance meeting with Flinders Petrie whilst he was excavating in the Nile Delta, resulting in her becoming the Honorary Secretary of the Egypt Exploration Fund/Society in the North West. She collected local subscriptions for the benefit of Bolton Museum which today houses the most important and unique collection of Egyptian textile artefacts in the UK. These Egyptian textiles have been personally documented and conserved by Jacqueline Hyman, which enables this lecture to provide a detailed insight into the skill of the Egyptian textile weavers and embroiderers from the Pharaonic periods through to the 10th century AD. The lecture has detailed colourful images of clothing, furnishing fabrics through to mummified animals, all with a story to tell.
Caption: Garment Decoration ("Segmentum") with Figures Under an Arcade, 5th century  (public domain)