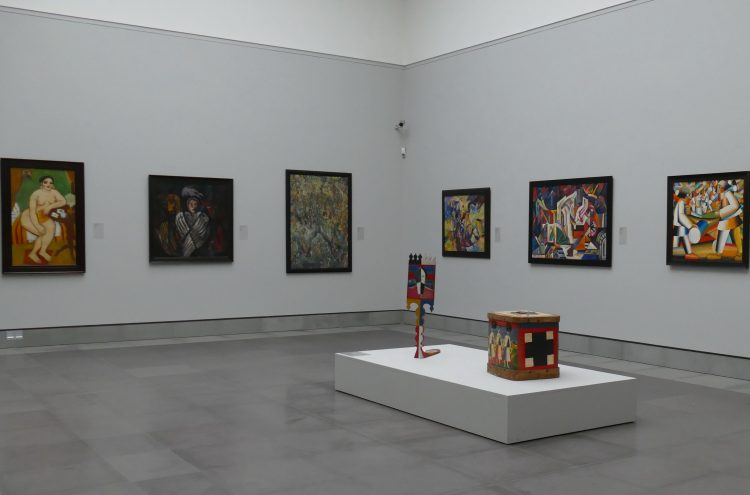 Provenance Matters: The Mass Faking of the Russian Avant Garde on the World Art Market 2000 – 2018
PLEASE NOTE THAT THIS LECTURE HAS BEEN POSTPONED UNTIL 3 FEBRUARY 2021
Wednesday 4 March 2020
James Butterwick
James Butterwick began collecting and selling Russian Art in 1985 and has established himself as one of
the world's leading experts. He moved to Moscow in 1994, becoming the only foreign member of the Russian Society of Private Collectors and began forming collections, taking part in museum exhibitions and lecturing on Russian Art, including at the Tretyakov Gallery in Moscow in 2013 and the Museum of Russian Impressionism in June of this year.
In 2008 James became the only foreign member of International Confederation of Antique and Art Dealers of Russia and the CIS and in 2013 joined the Society of London Art Dealers.
James acts as a source of museum quality paintings with flawless provenance of both the Russian and European School, and has access to all the leading experts, private collections and museums in any area of the arts. He travels regularly to Russia, Ukraine and Kazakhstan where, in October 2013, he opened an exhibition of leading Impressionist paintings.
In 2015 James became the first gallery dealing in early 20th century Russian Art to be invited to exhibit at TEFAF, Maastricht – selling four works to the Kröller-Müller Museum. The following year saw a much-heralded personal exhibition of the Ukrainian avant-garde artist, Alexander Bogomazov (1880-1930) with further sales to both Kröller-Müller and subsequently to the Arkansas Art Centre. James also exhibited at the first TEFAF New York fair in 2017. His private gallery is in London. James speaks fluent Russian.
With the opening of Russia post-glasnost came a huge surge of interest in the Russian Avant Garde. Previously-unknown artists, Malevich, Popova, Filonov, Kliun and Lissitsky among them, became famous and much sought-after by the new Russian-buying public. With their reappearance however, came an industrial-scale level of faking of their pictures, together with other artists of the period, often with the connivance, unwitting or otherwise, of Western and Russian experts.
Reputed specialists have estimated that as many as 95% of pictures on the market are unacceptable to any leading auction house, museum or dealer. This lecture will examine the evidence for and against such paintings, usually devoid of provenance and exhibition history, including attempts to "sneak them under-the-radar", through exhibitions in Western institutions, as well as attempts to use the Western judicial system and fake news to help "legalise" the works.
The various attempts by specialists untainted by scandal to cleanse the market will also be examined with special attention paid to the 2017 exhibition of Russian Avant Garde at the Ghent Museum of Fine Arts, closed by Belgian Police in April.
Caption: The hall of Russian avant-guard, The Museum of Fine Arts, Ghent, 2017 ( the Creative Commons Attribution-Share Alike 4.0 International license)