A Grand Mediterranean Tour
21 January 2020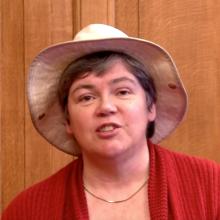 Two lectures by Gillian Hovell (also known as The Muddy Archaeologist). At Fylde Rugby Club.
For nearly 200 years the European Elite travelled the great sites of Europe on 'The European Tour'. We are pleased to welcome back Gillian Hovell, who gave us a lecture in May 2015 and persuaded us that archaeology is not just about 'a load of old stones'. In this Study Day she will put the famous sites of the ancient civilisations into context. We will discover the sites and the art in which the Grand Tour revelled – and those that have been discovered since the Grand Tour days. We're promised Cycladic, Egyptian, Mycenaean, Phoenician, Etruscan, Greek, Hellenistic and Roman. Quite a trip!
Programme for the day
10.15 am: arrival, registration and coffee
11.00 am: lecture on The Big Picture – the who, when and where of art from the ancient world
12.30 pm: Lunch
2.00 pm: Lecture on the mysterious Etruscans, the Greek Colonies, the glories of Greece itself, the legacy of Alexander the Great and, of course, the Roman Empire
3.00 pm: Questions
3.15 pm: Close
Lunch Menu
Main course:
Poached salmon with roasted new potatoes with rosemary, roasted Mediterranean vegetables with lemon and chive creme fraiche dressing
OR
Roasted whole pepper with Mediterranean vegetable risotto and blush tomato sauce with balsalmic vinegar
Dessert:
Vanilla cheesecake with mango and passion fruit coulis
Costs
The Study Day costs £36 per person which includes two lectures, coffee and lunch.
A booking form is available to download here. Please print it off and post it, together a SAE and your cheque (made payable to The Arts Society Fylde), to: Denise Malpas, 42 Dorset Road, Lytham St Annes FY8 2EB. Further information: Tel. 0747 2485924.
Alternatively, you can book at the November/December 2019 and January 2020 lectures and pay by card, cash or cheque.
Caption: Roman amphitheatre, Syracuse, Sicily