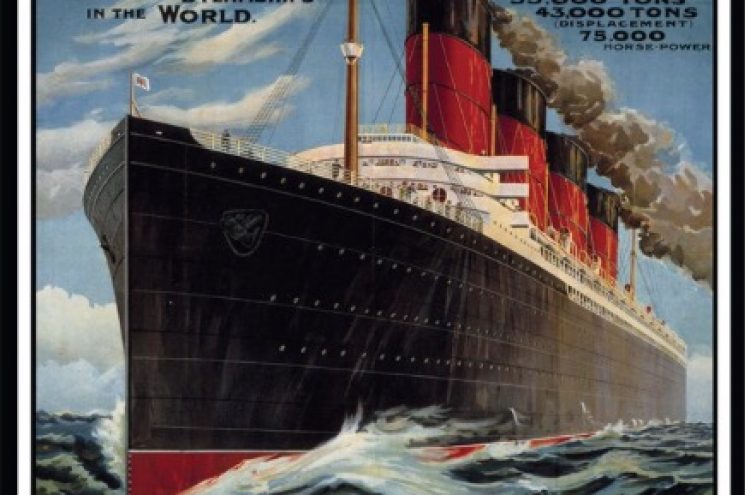 Sail, Sweat & Sparkle
18 March 2022
Sail, Sweat & Sparkle – three linked lectures – Transatlantic Liners; Art in New York; Tiffany & Co, by Brian Healey, at Fylde Rugby Club.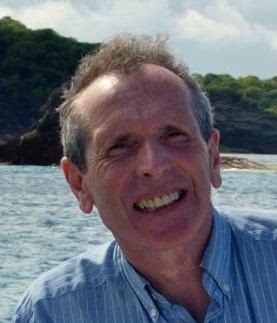 We are delighted to welcome Brian back to the Arts Society Fylde. Brian is an accomplished self-taught artist and an experienced lecturer much in demand worldwide, both as a cruise lecturer and as a lecturer for The Arts Society.
Lecture 1: Transatlantic Liners
First, forget modern hassle; sit back, relax and sail in style by luxury transatlantic liner in the golden days of the Blue Riband. Including rare archive interior photographs illustrating how changing tastes were met, from the elegance of the French chateau to 'streamline modern'.
Lecture  2: Art in New York
After coffee, we are in exciting New York at the end of the 19th century. We see how the Ashcan School of American painters depicted the daily lives of the labourers whose sweat helped to build the city, and a new way of painting showed the realities of the struggle to live, work and survive.
Lecture 3: Tiffany & Co
After lunch, it's time to sparkle as, Brian relates the tale of how Tiffany and Co started with a loan of US$1000 and a small bric-a-brac shop which grew into today's iconic business – on the way redesigning the now last interior of the White House, developing the manufacture of exquisite glass and providing the diamonds worn by Audrey Hepburn in "Breakfast at Tiffany's".
Brian Healey would love anyone to bring along any old brochures from the 50s & 60s to illustrate  lecture 1, and any pieces of Tiffany, antique or modern, that they have for lecture 3.
Programme for the day
10.00 am  Coffee/Tea on Arrival
10.30 am – 11.30 am First Lecture: Transatlantic Liners
11.30 am – 12.00 pm Coffee
12.00 pm – 1.00 pm Second Lecture: Art in New York
1.00 pm – 2.30 pm Lunch
2.30 pm – 3.30 pm Third lecture: Tiffany & Co
Tickets are £38 per person
A brochure, including a booking form and lunch menu choices, can be downloaded here. Please print  the booking form and once completed return the form with your payment for £38.00 pp. (Cheques payable to 'The Arts Society Fylde').
Send to: Jean Holland, 'The Hollies', 151 Hardhorn Road,  Poulton-le-Fylde FY6 8ES. Tel: 07859 006639 Email: jeanho23@hotmail.com. Please enclose a stamped addressed envelope.